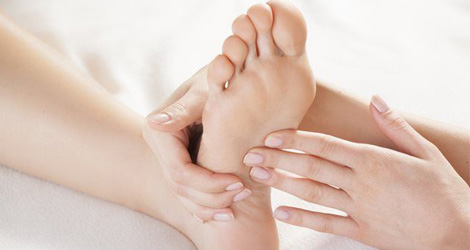 Most people don't realize how foot pain aggravates to muscles associated with the pain area. It can increase exponentially over the years if ignored for too long. Green Lane Physiotherapy & Wellness offers the services of a Chiropodist to help people deal effectively with foot pain.
Corns, bunions, blisters, foot or toe bone irregularities, warts, ingrown toenails or subcutaneous lesions all can be treated with Chiropody. Dramatic improvements can be seen with chiropody treatment sessions. Your comfort is our ultimate goal. Throughout every treatment, we closely monitor your comfort level, and adjust the treatment accordingly.
At Green Lane Physiotherapy & Wellness, we undertake comprehensive assessment and diagnose your condition. This helps us create an effective treatment plan. We can provide you with custom made compression stockings, custom orthotics, braces and more to help you recover better and quicker. Braces can help lessen pain associated with foot abnormalities. Together, the right combination of these elements will dramatically improve your quality of life!
We treat the following conditions:
---
Bunions
Corns
Warts
Ingrown toenails
Heel pain
Biomechanical Deformities of the feet
Calluses
Blisters
Flat feet
Subcutaneous Lesions
Ingrown toenails
Diabetic Foot Care