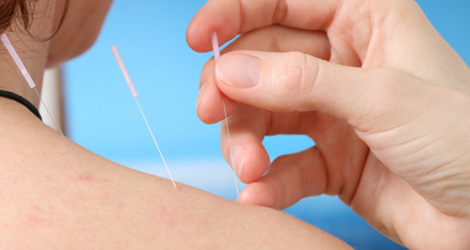 Green Lane Physiotherapy & Wellness is a physio and massage therapy clinic that provides a complete array of health care and custom orthotic services in Bradford. No matter, you are a teenager or an adult, our customized physiotherapy provides the right care and treatment for all. To ensure relieve from sports injuries, we offer massage therapy and custom braces that are helpful in proper body healing.
Acupuncture is an ancient practice followed by the Chinese tradition to cure several health ailments. At Green Lane, our registered acupuncturists provide pain management and acupuncture services that aim to relieve body pains and chronic illnesses.
Why Physiotherapy?
---
Physiotherapy is a widely followed body healing method that is focused on mobility. It is actually the treatment of physical injury or pain by exercise, massage, therapies, etc.
To start with the rehab process, our physiotherapists in Bradford will assess, diagnose and treat the disabilities ranging from the back pain to body paralysis. No matter, you are suffering from an acute or chronic body pain, Green Lane is your one stop shop for all acupuncture and massage therapies.
Physiotherapy & Wellness Services We Offer
---
Custom Orthotics & Braces
Chiropractic Care & Acupuncture
Massage Therapy & Joint Mobilization
Soft Tissue & Deep Friction Massage
Stretching & Strengthening
Lumbar and Cervical Traction
Taping & Exercise Prescription
Individualized Home Exercise Programs
Back, Neck, Foot, and Ankle Pain
General Orthopedics & Sports Injuries
Total Joint Rehab & Wellness Programs
Shockwave Therapy & Interferential Current
Transcutaneous Electrical Nerve Stimulation
Neuromuscular Electrical Stimulation (NMES)
Employer Extended Health Plans / Benefits
Workplace Safety Insurance Board (WSIB)
Why Choose Us?
---
At Green Lane Physiotherapy & Wellness, we strive to provide a curative environment that helps in proper healing of your body. Our practitioners are here to restore your lost health by formulating a personal physical therapy and rehabilitation in Bradford that aims to get you back to an active lifestyle. Our aim is to:
Deliver the right therapy
Ensuring convenience & comfort
Providing personalized care
Comprehensive treatments
Visit Us Today To Schedule A Physiotherapy Session!