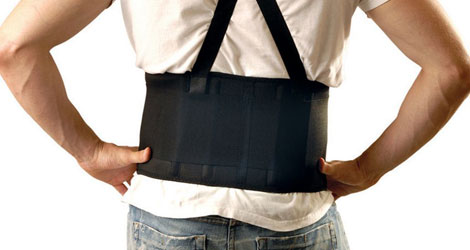 Spinal orthoses, or orthopedic back braces, range from an "off the shelf" soft support to a complex, custom made rigid orthotic. Like other orthotics, a back brace treats the pain in the area of the neck/spine/back. Incorrect alignment of the spinal column can compromise the spinal cord and existing nerve roots, causing pain, weakness or even paralysis. A back brace can realign and support the spine, aiding in the healing process, slowing the progression of conditions such as osteoarthritis and scoliosis and helping preserve muscular and sensory functions.
Immobilize the Spine
---
When one segment of the spine moves, it creates motion in the areas immediately above and below. Controlling this motion is extremely important in treating injured or damaged areas. The use of an orthopedic spinal brace to immobilize the back encourages fractures to heal, prevents progression of disease or deformity and provides overall support of the body.
Creating a Custom Back Brace
---
Optimal treatment outcomes are dependent upon an optimal fit; therefore, a spinal brace is often designed from a model of the patient's body. In the past, models were created from a plaster and a series of measurements which was messy and uncomfortable to the patient.
Whether you are planning spinal surgery, struggle with a back injury or need corrections for a spinal disorder like Scoliosis, custom-made and custom-fit back braces are available at Green Lane Physiotherapy & Wellness. Please let us know how we can work together with you to find the right back brace for you.
Interested in spinal braces? Consult our physicians today.