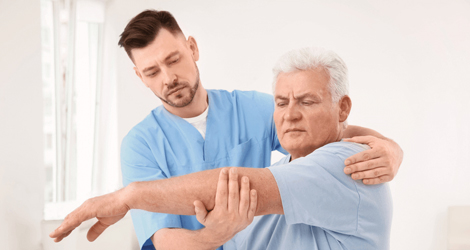 A physiotherapist is just another health professional ruled by the strict and code of standards but in a different area of expertise. And, you can need a physiotherapist anytime in case of some injuries. Choosing the right Physiotherapist is significant. ON the other hand, if you select professionals poorly, you shall suffer poor treatment, delayed outcomes, higher costs, and an intense stress feeling. They should be able to understand the situation and the health of the patient.

5 Things to Consider While Selecting the Right Physiotherapist
Qualification
The Physiotherapist shall be qualified in his field of interest. They should be fully accredited, just like any other health care professional. They must have a complete degree from a trusted and reliable education institute. Make sure to check the qualifications before making a call.
Expertise
You must know that physiotherapy is a vast area, and one should have expertise in a particular area to make sure that you get the desired results.
Location
Depending upon your location, you may choose your respective Physiotherapist. Or, you may assign them to arrive at your place to help treat the patient at your house, if only the travel seems to be a little questionable.
Method of Treatment
Physiotherapists use several techniques that include movement and other massages. What kind of treatment shall serve your need must also be taken into account while choosing the right type of Physiotherapist for you.
Availability
Another important thing for you to consider is that your Physiotherapist is available for you at the desired time and place. It is essential to have a good schedule and get the best treatment from them to manage your troubles.
Are you looking for the most trusted and reliable Physiotherapist in East Gwillimbury, ON? Reach out to the trusted and the most efficient professionals- Green Lane Physiotherapy & Wellness today! They are highly skilled, experienced, and certified to serve any patient and their respective ailments.