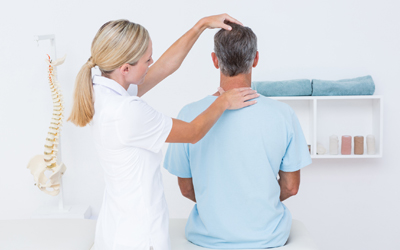 Chiropractic treatment is conducted by chiropractors who utilize hands-on spinal manipulation and other alternative treatments. This practice helps in proper alignment of your body's musculoskeletal structure, especially spine that enables your body to heal common health issues without requiring any surgery or medication.

Manipulation helps to restore mobility to joints suffering by injury due to falling, repetitive stress, or sitting without uncomfortable back support. Chiropractic care is primarily used to get relief from various health conditions, such as:
Back Injuries
Several differing tissues develop the lower back pain, but the exact tissue causing back pain is not identified. More than 80% of people suffer from back pain due to prolonged sitting, standing and not getting proper rest. The highly skilled chiropractors can help manage all back conditions.
Neck Injuries
Your neck is delicate structure consists of myriad pain-sensitive areas that can damage easily. It is difficult to maintain proper posture in today's busy life schedules. The lack of controlled stretching can result in severe neck issues. With the help of qualified Chiropractor, you can assess and treat neck problems and get the condition back on the track.
Sports Injuries
When it comes to sports injuries, chiropractic care is perfect for getting faster result. The sports injuries are the result of soft tissue related accidents caused by muscular imbalances, biomechanical deficiencies, improper techniques and conditioning. Fortunately, all these can be perfectly treated with chiropractic care.
Apart from these common treatments, chiropractic can help to treat migraines and tension headaches, stress & anxiety, fibromyalgia, weak immune systems, and get flexibility.
Ready for the chiropractic treatment? If yes, feel free to reach us at Green Lane Physiotherapy. Here, our team of certified chiropractors use chiropractic adjustment and modality equipment to strengthen and improve your musculoskeletal and nervous system.